Ah finally I've tried Yut Kee Restaurant after some gazillion of years went by. I visited them not once but twice recently. My Wednesday visit left me with no satisfaction whatsoever, so I patronized them again on Saturday just for the roast pork and to double confirm my stand.

The outlook of Yut Kee Restaurant has that aura that attracts you in. Old must be gold?



Once you're inside, your eyes get attracted to the crowds (what are the others eating huh? huh?) and this large menu board. Now decide what you want to eat. Choices are abundance!

Or order from this menu once you get seated.

If you're here on a weekday, then you will get a table right there and then.

But on weekends, you need to wait your turn to be seated. If that's the case, just pass your name and the number of diners to the owner, Mervyn. He'll shout your name once your table is available. Meanwhile just camp outside under those large umbrellas. We were told to wait for 20 minutes but got called in like less than 5 minutes later. That's speedy. Btw sharing tables is a norm here. Think Hong Kong's tai pai tong.

Established in 1928, this restaurant certainly has come a long way. Before you can take a breather, food are served before you in fast fashion.

Let's dig in!

Toast bread with butter and Yut Kee's signature kaya @ RM2.40. Gotta say the kaya is awesome but it's too little. Why so stingy?

So I bought a cup of kaya @ RM4.00. I'm sure the texture put you off but don't be. It's aromatic and yum.

Half boiled eggs of 2 @ RM2.50. Cooked just the way I like it.

Hailam meehoon @ RM6.00. Seasoning is good but the food is cold.

Fried toong fun @ RM6.50. This one is better because it was served warm. Seasoning is quite similar to hailam meehoon.

Roti babi @ RM8.00. It means pork bread. There are shredded pork, onions and Chinese sausages inside. Nothing to shout about.

Chicken chop @ RM8.50. The sauce is bland so you need Lea & Perrins to the rescue. Add in a few drops. The food is dead cold unfortunately.

Pork chop @ RM10.00. Same review as chicken chop. Both chicken and pork are good. I need warm food though!

Lea & Perrins… well, you need to ask this from the waiter. Don't be mistaken by the one on the table without label, it's soy sauce.

Or just grab one of the many from the side wall near the kitchen.

This roast pork is the main reason why I'm here.

Look so good and smell so heavenly. But will it taste yummy like so many have testified?

Roast pork with apple sauce @ RM14.00. Well, it's just normal. Nothing to shout about. Another vanquished dream. BOOM!!!

Where drinks and half-boiled eggs are made.

Measuring butter/margarine quantity for making cakes in the kitchen.

I visited their loo during my first time there and I had to passed through their kitchen, so I know why and how food were served in speedy fashion. Some of the food are already well-prepared beforehand and put on warmer. So by the time it reaches us, the food is dead cold. I wish I've never seen this. I understand the reason for doing this is to make the service speedy but I don't like this type of food preparation or at least give me warmer food.

Peeling apples for making apple sauce for the roast pork.

Before we leave, we got this must-have marble cake @ RM15.00. Price has increased since I last blog about it here.

And kaya roll @ RM9.00.

All in all, I think Yut Kee Restaurant is over-rated. For me, the food is average, expensive and forgettable. But of course taste is subjective. Some may like it, some may not. 😉
On my latest visit there at their new shop (April 2015), the food are warmer and I did enjoyed my lunch immensely.
Address (old location which has closed down):
Yut Kee Restaurant
35, Jalan Dang Wangi,
50100 Kuala Lumpur
Tel: 03-26988108
Business hours: 8am-5pm, close on Mondays
Refer below for new address and business hours.
Update 16th April 2015: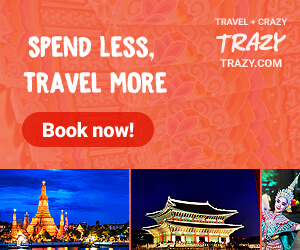 Since 25th August 2014, Yut Kee Restaurant has been operating at its new location. This building here where the banner is was the old Yut Kee Restaurant.

This is the new Yut Kee Restaurant which is actually just behind the old Yut Kee Restaurant.

Atmosphere is still very lively and the new place now has more seating. Even so, you still need to queue on busy weekends.

The following weekend, I gave Yut Kee a try at their new shop. This is cham @ RM1.80. Quite nice.

Two trays full of roast pork. I still don't get the rave of this dish.

Belacan fried rice @ RM8.00. Now, this is heavenly GOOD! Love the aromatic belacan. I'm a big fan of belacan you see. This will be the reason I visit Yut Kee again in the future. 🙂
I did ordered other dishes but they are nothing to shout about. The prices have increased by RM1.00 from the menu shown way above this post.
Address:
Yut Kee Restaurant
1, Jalan Kamunting,
50300 Kuala Lumpur
Tel: 03-26988108
Business hours: 7.30am-3pm, closed on Mondays.
Map:

Photos from Samsung Galaxy S3.