I grew up alongside Emporium Makan, which is Klang's oldest and longest operating food court. Opened in mid-1969, Emporium Makan is located strategically in the heart of Klang town. This half a century-old food court, unfortunately, is bound to be demolished. It'll soon be the latest victim of demolished heritage buildings in the Royal Town of Klang. It's this kind of time that I pray 🙏 our Sultan Selangor can intervene and help save Emporium Makan just like how he saved Kuan Yin Temple (over a century old!) from being demolished due to termites many years ago.
There used to be a supermarket called Gama on the first floor which was very popular in the 80s. However, the supermarket closed down a long time ago and efforts to make the empty place happening again failed big time. Besides, the vacant first floor isn't in good condition.

Packed! At one of the famous stall at Emporium Makan. Coincidentally, this is where I usually eat.



My favorite wan tan mee at Heng Kee (Stall 102).
During the early days of June 2019, we finally received news on the impending closing of the food court at Emporium Makan to give way for LRT3. It was scheduled to close on 30th June 2019 and the traders were given until 9th July to move out. I have expected this to happen since the news came out 2 years back. At that time, the building was planned to be demolished with a proposal that the traders will temporarily operate elsewhere until a new building (main LRT station with a food court in mind) is built and the traders will move back in.
For almost 2 years I would ask the food court bosses from time to time if there is any new news. Every time it came with "No". This time the answer I got was "Yes. They are asking us to move out with such short notice! We have no place to go". Currently, there is no news of a new building or whether the traders are coming back. They were asked to just move out.

On a raining weekend. Emporium Makan on the left and Pasar Jawa and Masjid Bandar Diraja Klang across the street.
When I first received news about the sad fate of Emporium Makan, I reminiscence on the countless childhood memories I had with it. Memories of having good times with grandma enjoying the food at Emporium Makan whenever we visit Klang town by bus, shopping at Gama with parents and sibling and also lunch break at the food court and not to forget whenever we are sick, dad will tapau (take out) from the porridge stall there. I also remember having a fun time with good friends at the food court during our secret rendezvous. 🤪
However, just like a majority of us, I stopped visiting Emporium Makan as years gone by. The emergence of new shopping malls, more dining options, the relocation of Pasar Besar Klang (wet market) and Klang bus station, both that had made the heart of Klang town so vibrant for many many years had moved quite beyond the heart of the city, all these had more or less brought the business of Emporium Makan to a decline. Some businesses closed down, some moved out and some managed to stay and continued to prosper. Emporium Makan never achieved 100% occupancy except perhaps during its heyday.
After the news from 2 years back, my family and I started to embrace Emporium Makan more regularly. More so recently after the 30th June news, I made a promise to try as many stalls that I can, which amazingly I didn't even know existed. I wanted to rediscover Emporium Makan before all was gone. It's been quite a food journey. We're not alone though. After the news broke out, many Klang people, people from other states and foodies around visited Emporium Makan with the same reason too. I have never seen Emporium Makan so packed, some stalls are packed like sardines and we all were sweating bucket. I was so grateful for the lively and noisy scenes at Emporium Makan because I've never experienced something like this before at this food court in recent years.

Road were blocked in front of Emporium Makan for LRT construction on 23rd June 2019. Yup, there's a watch shop here. There's also a locksmitch shop.
Then towards the end of June, the traders were told that they can remain at Emporium Makan until the LRT company wants to take the building as the demolition date has not been set (had changed) or until 31st December 2019. The stall lease though will be given on a monthly basis. Meanwhile, the traders were told to look for places to move. One big reason why it's so difficult to find a new place is because of the rent. The rent at Emporium Makan is extremely affordable (RM200-RM250). To rent a full shop is way expensive.
As of writing (15th September), of the stalls that are operating at Emporium Makan, more than half already moved out. There are banners hung outside Emporium Makan to inform the customers where they have moved. Soon, all the stalls will be dispersed around Klang town. Not long ago, another event ensues. The 5 stalls that are facing Jalan Raja Hassan was asked to evict the place immediately. I will stop here but you can read it on the news (link above). What's certain is that Emporium Makan will be demolished.
Updated 9th February 2022:
Emporium Makan will be fully closed on 15th October 2019. All stalls will cease operation.
Now you must be wondering what kind of food Emporium Makan has to offer. Once upon a time, Emporium Makan offers Malay, Chinese and Indian food. That's what makes Emporium Makan so special. There are lontong, rojak, satay, nasi lemak, roti canai, Malay chicken rice, mee jawa, mee goreng, economy rice from Malay, Chinese and Indian, wan tan me, Chinese chicken rice, bak kut teh, yong tau fu, loh see fun, tai chow, Hailam rice, duck noodles, vegetarian food, lobak, Chinese fruits rojak, bubur cha cha, ABC, cendol, sugarcane water, lin chee kang and more! Some stalls open in the morning, some afternoon and/or night.
When we chatted with others there, some said they came here to try the food for one last time and some said they've been coming to Emporium Makan for a long time.
Here are some of the food I've tried at Emporium Makan (plus their new addresses):
1. Chew Yew Ban (Stall 101)

We don't always order drinks when we eat the wan tan mee next door. But if we do, it'll be sugarcane, cendol or ABC from Chew Yew Ban. Do you spy the plate on the background?

Well, this is it. It's Chinese fruit rojak and it's absolutely AMAZING! The rojak sauce (dressing) is always seasoned to perfection. We frequently order this rojak whenever we go eat wan tan mee. Or we tapau (take out) as seen in this photo. Yum yum!

Fresh sugarcane is made by this sugarcane machine.

The stall owner operates this place with his wife. He's an active kind and friendly.
Latest news: I'm sad to inform you that Chew Yew Ban has closed his stall at Medan Selera 128 permanently. Hopefully, when the time is right, they will reopen again. I love their food and drinks so much. The BEST!
Chew Yew Ban new address (Heng Kee Wan Tan Mee stall is just in front of it):
Ah Ban ABC & Rojak Buah
Medan Selera 128
Jalan Mantin,
Kawasan 18,
41400 Klang,
Selangor
2. Heng Kee Wan Tan Mee (Stall 102)

As mentioned this is my favorite wan tan mee stall at Heng Kee. It's my childhood comfort food.

We always order sui kau to accompany our wan tan mee. They also have curry wan tan mee, etc but I never order anything other than the regular wan tan mee because I can't get enough of it!

Heng Kee is always busy, especially during weekend lunch hour. So come early or come late.
Heng Kee Wan Tan Mee new address (Ah Ban ABC & Rojak Buah stall is just behind it):
Heng Kee Wantan Mee
Medan Selera 128
Jalan Mantin,
Kawasan 18,
41400 Klang,
Selangor
This old address is no longer in use:
16, Jalan Gudang Nanas 4,
Kawasan 18,
41400 Klang,
Selangor
3. Fatt Kee Yong Tau Fu (Stall 110)

We're not sure what this stall has to offer but saw from those that ate there that it is mostly loh see fun (literal translation: rat noodle) and yong tau fu. Overall, it was moderate. Not sure why there were mountains of customers.

This place was the most packed in the evening when we visited. There were so many shouting between the boss and server that it made the energy dim. Made me wonder whether this is the reason why the food is less spectacular for me.
Fatt Kee Yong Tau Fu new name (spelling) and address:
发记客家酿豆腐老鼠粉 Restoran Huat Kee
5, Lintang Gelugor,
Off Persiaran Sultan Ibrahim,
41300 Klang,
Selangor
Opening time: 5pm-9.30pm, daily except closed on Monday
4. Teo Seng Ngoh Heong (Stall 111)

It's raining lobak! This stall is situated beside Fatt Kee Yong Tau Fu. The lobak has a light hint of 5 spice (ngoh heong) and was quite ok but it's not my favorite.

The line moves pretty slow and that only makes you enjoy the process of lobak frying by the boss.
Teo Seng Ngoh Heong 潮成五香 new address:
168茶餐室 (Kopitiam)
1, Jalan Kandis,
Off Jalan Meru,
41050 Klang,
Selangor
5. Nam Kee (Stall 117)

We visited Nam Kee when Emporium Makan was really packed and it's also our first time. This stall owner was so overwhelmed that he overcooked this fried mee sua (has liver and intestines). There was a burnt smell. We didn't say anything because we knew he's swamped. Our dishes came after a long wait.

Duck noodles with liver and intestines. This one was amazing. Since I started eating organ meats, I ate the liver and intestines.

I wish to try Nam Kee again when he's not that busy. He's a one-man cook with only his aged mom helping him serve.
南记瓦煲鱼头面 Nam Kee new address:
Kafe Hong Yin
35, Leboh Gopeng
Kawasan 18,
41400 Klang,
Selangor
6. Satay Lido (Stall 128A)

We used to patronize Satay Lido. I can't remember why we stop coming. But upon ordering satay this round, I knew why. Their ketupat is cooked in plastic bags like many other satay stalls. So, we just ordered satay, skipping the ketupat. When our order arrived, my sister and I were shocked to the bones. The serving plate and bowl are disposable. It doesn't matter if the disposable is biodegradable. I expect to eat with real plates and bowls in food court and restaurant.

The satay is not bad, but the satay sauce lacks a bit of oomph. If I ever visit them again (new location), I will bring my own containers.
7. Lontong Klang (Stall 143 & 144)

If my memory serves me right, I don't think I have ever tried lontong before. I ordered lontong biasa (normal) to go and requested for no sambal. I had no idea what to expect and the first bite was so good that I proceed to eat more (was sharing with dad). The photo doesn't do it's justice.

I remember this place is always busy. Lontong Klang has 2 other branches: Bandar Botanik (Klang) and Shah Alam.
Lontong Klang new address:
39, Leboh Tapah,
Kawasan 18,
41400 Klang,
Selangor
8. Kok Hiong (Stall 152)

My first time trying chicken rice from Kok Hiong. When eaten with the chili sauce and chicken soup, it was daebak. 👌

Kok Hiong occups 2 stalls. I'll be back!
Kok Hiong Chicken rice new address (share space with 林茂街五香 and King Kee Len Chee Kang):
国香鸡饭 Chuan Hiong Chicken Rice
20, Jalan Nanas,
Kawasan 18,
41400 Klang,
Selangor
Opening time: 9am-6pm
9. 林茂街五香 (Stall 165)

On the right of this lobak plate is stuffed curry squid. It was amazing. The others are normal (as in lacking 5 spice). Compared with Teo Seng Ngoh Heong (stall 111), the latter is better. But there's an even better lobak shop in Klang with very distinct 5 spice. That I cannot reveal. 😉

Right after we ordered, the queue became very long.
林茂街五香 new address (share space with Kok Hiong Chicken Rice and King Kee Len Chee Kang):
Chuan Hiong Chicken Rice
20, Jalan Nanas,
Kawasan 18,
41400 Klang,
Selangor
Opening time: 5.30pm-9pm, daily except closed on Wednesday
10. 林茂街五香 (Stall 166)

Lin chee kang to quench our thirst from eating lobak (above). The drinks were just ok.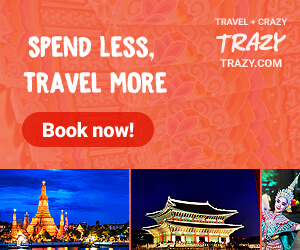 Nevertheless, I hope to give them another chance somewhere else one day.
More new addresses:
香记鸡饭 Nasi Ayam Hiang Kee new address:
22, Jalan Pasar,
Kawasan 18,
41400 Klang,
Selangor
Opening time: 7am-6pm, daily except closed on Tuesday
京记飞机水 King Kee Len Chee Kang new address (share space with Kok Hiong Chicken Rice and 林茂街五香):
Chuan Hiong Chicken Rice
20, Jalan Nanas,
Kawasan 18,
41400 Klang,
Selangor
Opening time: 9am-9.30pm
Restoran Rojak Klang Gani new address:
45G, Ground Floor, Lebuh Tapah,
Kawasan 18,
41400 Klang,
Selangor
Opening time: 1pm-7pm, daily except closed on Sunday
华仔云吞面 Wah Chai Wan Tan Mee new address:
168茶餐室 (Kopitiam)
1, Jalan Kandis,
Off Jalan Meru,
41050 Klang,
Selangor
驰名海南饭店 Nasi Kari Hailam new address:
10G, Jalan Gopeng,
Off Jalan Pasar,
41400 Klang,
Selangor
Opening time: 12pm-10pm, daily except closed on Monday
秸榔卤面 Lor Mee new address:
7H Jalan Sena,
41400 Klang,
Selangor
As a half a century food court, you don't expect everything to be perfect, clean and in good condition. Emporium Makan has always been quite dirty as far as I can remember. I haven't had any health issue dining there since I was little. So if you just go there with an open mind, you'll have a good time trying out these Klang's comfort food. I may be bias because I grew up with some of the food there. Of course, not all stalls are there anymore. Go visit them in their new addresses.
2019 is the year we say goodbye to a big part of Pasanglang's/Klangities'/Klang's people's childhood memories. Sorry Emporium Makan, I took you for granted. The old-time is gone, only memories remain. You will forever be remembered!
This is the end of the half-century-old Emporium Makan, right?
Goodbye and thank you Emporium Makan for feeding us so big and tall for the past 50 years! The end of an era ❤️🧡💛 Emporium Makan. 💚💙💜